FiTOUR® ACE-Approved CEC Home Study Courses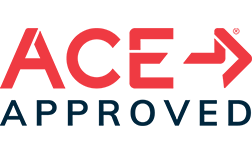 Earn ACE CECs with these ACE-Approved FiTOUR® Home Study Courses!
FiTOUR® is offering online courses which are approved by the American Council on Exercise (ACE) for Continuing Education Credits (CECs).
This is a NOT a Certification, this is a cec course to obtain cecs used to renew an AFAA, NASM or ACE Certification.
FiTOUR® ACE-Approved Home Study Courses