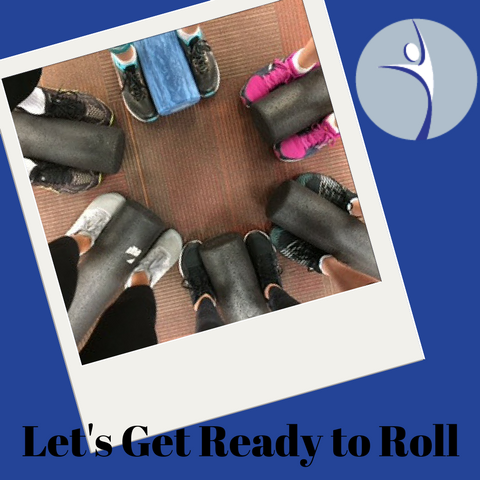 Foam Rolling, or Self Myofascial Release (SMR) is a method of self-massage.  Originally used in a therapeutic setting, foam rolling is currently trending in the fitness industry because of its proven results at increasing flexibility, relieving pain, and improving mobility overall.  SMR can be performed with a foam roller, tennis balls, or hands.  There are a variety of types of foam rollers:
cylindrical rollers
half rollers
contoured rollers
grid rollers
deep-tissue rollers
Each roller is made differently and often serves different purposes.  For those new to foam rolling, it is best to begin with a basic cylindrical roller.  These rollers come in three densities to accommodate the needs of the individual.  First time users should begin with a soft roller and progress up to a moderately firm roller.  For individuals with high levels of physical activity, firm rollers are best to deepen the massage.  
SMR is much like massage therapy at a lower expense.  Athletes and many fitness professionals seek the care of licensed massage therapists to work through muscle tightness and trigger points.  Often though, that expense is too great for most folks.  I certainly don't have time in my schedule to get a massage regularly.  I've found though, that with daily, short sessions with the foam roller (5 - 10 minutes in the morning when I'm waiting for my coffee to cool a bit) I can roll, get the blood flowing and my muscles relax and are ready for the day!
Adding SMR to your class during the stretch segment will teach members how to roll correctly, target specific areas of discomfort, and get on track to improved mobility and function.  As teachers we need to start looking deeper at how we can instruct members in formats that can influence their overall wellness and help them learn skills to perform on their own.  Including five minutes for flexibility is key in rounding out the five areas of fitness: cardiovascular endurance, muscular strength, muscular endurance, flexibility and body composition.  A little bit of work in flexibilty, each day, class, or session will vastly improve members recovery time and ability to perform.  
-In Good Health,
Melissa