Lisa Collins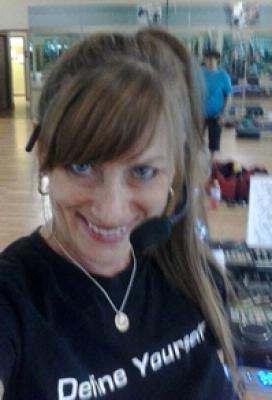 Lisa Collins is a 20-year veteran of the fitness industry. She is formerly from Atlanta, GA and now lives in Roanoke, VA. Lisa currently manages her own business and she is the former Assistant General Manager of Gold's Gym North Roanoke. She also assists with industry tradeshows for various companies including; Balletone, Gymstick and Jumpsport.
Lisa holds certifications from ACE in Group Fitness, as well as, Personal Training. She is also certified by AFAA in Group Fitness. Lisa's specialty certifications include Keiser Cycle, Golf Conditioning Specialist, FiTOUR Yoga and Pilates, BODYPUMP, and BODYSTEP. Lisa is also a former Regional Trainer for the BODYPUMP program.
While living in Atlanta, Lisa worked for Body Training Systems as a Training Coordinator, and for Australian Body Works as the Group Fitness Director for 3 club locations, managing and training over 300 fitness instructors. She was named Australian Body Works "Instructor of the Year" in both 1993 & 1995. In 1997, Lisa and her husband started one of Atlanta's only mobile Personal Training Services, "Fitness Partners, Inc". She has made several appearances on the fitness TV show "Homestretch" and has appeared in several fitness videos and magazines. Lisa was also a cast member in the Closing Ceremonies of the Centennial Olympic Games in 1996.
In her spare time, Lisa enjoys hanging out with her dogs "Trixie & Crammer". She is also working towards her BS in Exercise Science.
Lisa is a compassionate and caring trainer who takes pride in helping others succeed and reach their fitness goals! Take a FiTOUR workshop with her TODAY!