Tracy Markley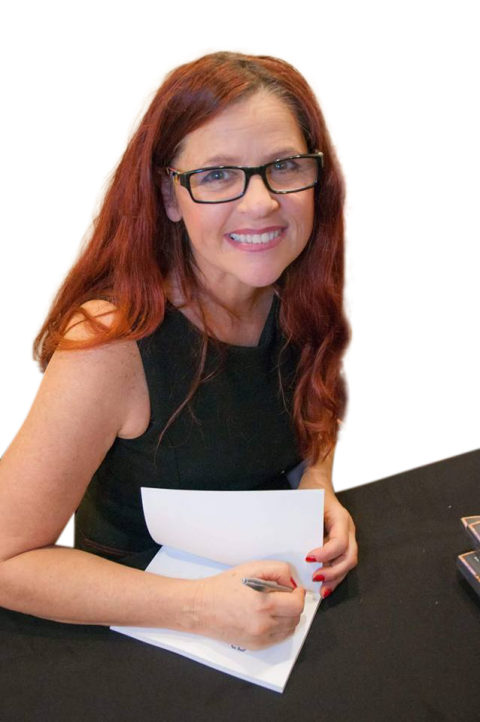 Tracy has been in the fitness field for two decades She is the Owner of Tracy's Personal Training, Pilates & Yoga Studio in Florence, Oregon. She is the author of  the book "The Stroke of  An Artist, The Journey of a Fitness Trainer and a Stroke Survivor". This book is currently listed on the National Stroke Association Website. She is also the author of the book "Tipping Toward Balance, A Fitness Trainers Guide to Stability and Walking". In November 2018, she published the book "Stroke Recovery, What Now? When Physical Therapy Ends, But Your Recovery Continues". Her 4th Book, "The Power of Your Spine" Published in September  2019.
She is on the Eduation Advisory Board at Medfited.org and to write the CEC Course, "Stroke Recoveyr and Exercise". Available at PtontheNet. 
Tracy is 2019 Medfit Professional of the Year 1st Runner Up.
Tracy continues to maintain current in education and guidlines in the fitness industry. She has earned the following certifications. College Certified Fitness Specialist - Personal Trainer College Certified Dance & Group Exercise Leader from: O.C.C. Health & Physical Education DivisionFitour Pro Trainer & AFAA Presenter/Examiner for AFAA-Group Exercise Instructor, AFAA Group Exercise Instructor, NESTA Biomechanics Specialist, NESTA battling Rope Coach, BOSU Master TrainerCertificate-Postural Analysis Specialist Professional Training Program, Certificate-Total Body Flexibility Professional Training Program, Certificate-Functional Anatomy of the Core - C.H.E.K. Institute, Certificate-Dynamic Medicine Ball Training - C.H.E.K Institut, eCertificate-Functional Anatomy -C.H.E.K Institute, YMCA - FiTOUR Foam Rolled Fascia, Primary and Advanced Pilates, Pilates Reformer, Barre Fitness Instructor, Aerobic Instructor Training Program, ACE Pain Free Movement Specialist, F.F.C Family Fitness Centers - Aerobic Instructor Certification Program, Certificate in Fitness & Nutrition, CORE Strength Specialist, Nationally Certified Laughter Yoga Instructor, Certificate Exercise and Fibromyalgia, Certificate Exercise and Arthritis, Certificate Exercise and Osteoporosis, Certificate Exercise and Diabetes, Certificate of Functional Anatomy of the Back  ----- Read more about Tracy at her Website http://www.tracyspersonaltraining.com
WHY COME TO AN ON SITE CERTIFICATION instead of just purchasing one online?
1. You get to be with others interacting in fitness as you learn.2. Experience in your work field makes a person a master in their work. Tracy has over 25 years of experience to learn from and ask questions to.3. You are choosing to make a career in the fitness field. Put yourself into it so you can bring the best to your clients. Your clients will appreciate your extra effort to educate yourself so you are great for them.4. Listen to other fitness professionals or beginning fitness professionals ask questions about what goes on when you are out with the public working. I promise you will hear great tips that will stick with you your whole career.5. You can physically see and practice exercise modalities with a fit Pro Trainer there with you to make sure you are performing your exercises correctly yourself so you can be an awesome example for your clients to watch.6. Make fitness contacts.I hope to meet you and be part of your fitness education.
She is also the creator/designer of the non-profit charity listing http://www.childrendonate2.org Helps animals & Kids with needs. Anti-Bullying & Internet Safety pages are being used all through the US & Canada. Tracy closed down this program after 11 years. 2007 to 2018. It had a good run and it was time.