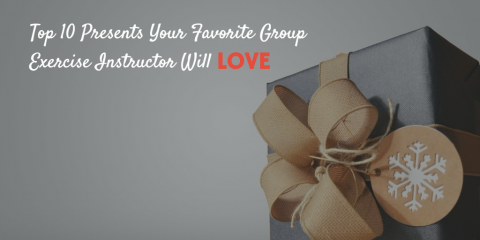 Christmas is my favorite time of year!  I absolutely LOVE to buy presents for my friends and family.  It just feels good to make a person smile with the simple act of kindness.  If you are looking for a gift for the Group Fitness Instructor in your life, I have created a list that will surely WOW her and brighten her day.  All of these items are available on Amazon; strike quickly and you will have these just in time for Christmas!
Equipment for Teaching
Essential Accessories
Tools of the Trade

You favorite Group Fitness Instructor motivates you week after week all year.  You can count on him to make you sweat and smile - show a little love this holiday season with a big or small gift from the Top 10 Presents to brighten his day!
In Good Health, 
MV