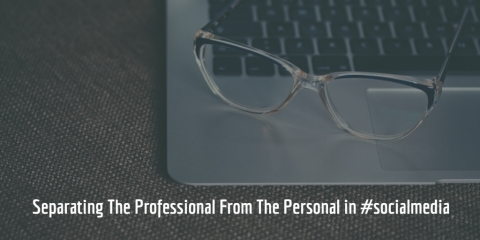 Ideally, Fitness instructors set a healthy example for their class participants at work and online.  Although sometimes our lives are not consistently stellar examples of living a healthy, fit life.  If that is the case, chances are the manager or club owner would prefer a censored personal page or for employees to create a professional or personal brand social media page. 
If every weekend involves images of several bottles of booze or substance abuse at all, while that is a personal choice, it contradicts the image many managers are hoping to share with the members of the gym.  This is not specific to our profession.  Imagine if a teacher's Facebook wall was littered with drunken nights or wet t-shirt antics, swear words, or dangerous behavior.  There are some professionals who are best served in the world of social media with a filtered, professional page in addition to their close family and friends, personal page. 
Unsure of the what, who, and how to get it started with a Professional page and Personal page?  Check out our simple table of who, what, and how!
 

Professional

Personal

Who to Friend

Other industry professionals

Clients

Colleagues

Class Participants

Leads, or potential customers

Close friends

Family

People from high school

Socially aquaintances

What to Post

Your Professional Image or Brand should be highlighted here.  Pictures of healthy meals, workouts, and motivational insights.  If you have a specific, personal business, those posts should be on this page!  For example, if you are a Personal Trainer you could post your latest special offer or Health Tip of the Day.

Family pictures

Social plans

Random thoughts

What you ate for dinner

And occasionally SHARE a post from your professional page. 

How to Get Started

Create a Business Page based on your Business or Personal Brand. Invite your friends to "Like" your Business page.  When you meet new people professionally invite those people to "Like" that page as well.  Add it's url to your Personal Page, business card, or email signature. 

 

 

Likely you've already done this. 

Stop posting Professional stuff here.  The majority of our personal life people don't care about our fitness stuff.  Those that DO CARE will follow your business page. 

The occasional SHARED post encourages old or new friends to follow and share your business page.
 *Check Out the SPECIAL OFFER for our Blog Readers*
In Good Health, 
MV