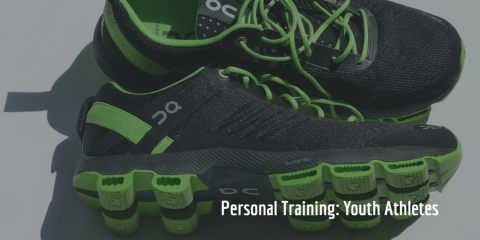 Many young athletes want to acquire that special edge over the summer that sets them up for a successful season in their fall or winter sport; this is an ideal opportunity for Personal Trainers with Sports Conditioning experience.  With summer fast approaching, now is the time to consider adding youth athletes to your client base. 
If you are employed at a facility, speak to the manager about running a promotion for athletes.  Encourage the staff to promote the special offer in group classes and with clients.  Often, as summer approaches parents seek activities to keep their kids active, prepare them for the upcoming year, and not break the bank – so a special rate for summer is appealing.  Create a special Sports Conditioning Small Group or a Speed & Agility Summer Team and work with multiple clients in one session. 
If you run your own business create a flyer and post it at local businesses that parents and teens frequent:  the library, park district, coffee shop, or popular local restaurants.  Contact the Athletic Director at the local high school and set up a meeting or simply ask to share the flyer with the coaches in the department. 
Keep one thing in mind when creating a flyer or ad: what makes you the best choice?  Your flyer should incorporate your qualifications, a photo, and contact information. Add details about how you can develop athletic performance, increase sports conditioning, and produce results. 
If you are active on social media post the flyer as an ad on your business page with a call to action: ask your followers to share the image, or tag a friend who may need your help.  Posting an ad without a call to action is like sitting a flower in a vase with no water.  It will die.  A call to action sets the ad in motion.  Make sure the ad includes a link back to your personal website, business website, or to your email address so you can convert clicks into customers!  
*Check Out the Special Offer for our Blog Readers*
In Good Health,
MV