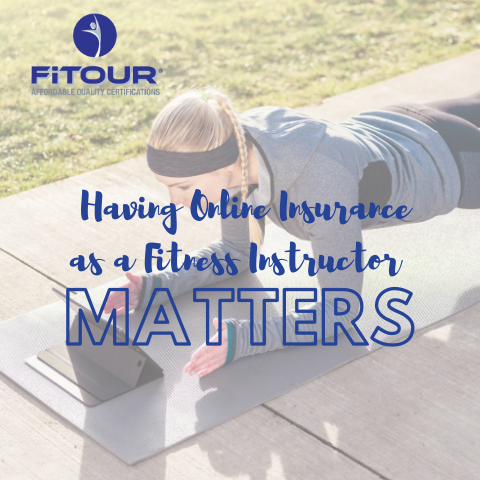 Being a fitness instructor is one of the most rewarding and satisfying occupations out there through helping clients achieve the greatest version of themselves. On top of making real, tangible differences in people's lives, the industry allows for flexible work hours, the ability to work online or in-person, and you often get the chance to squeeze in your own workouts alongside your clients.
When you think about it that way, rewarding is kind of an understatement, right?
However, the industry is anything but sedentary which means your job comes with some inherent risk. People are pushing themselves to their limits, working with what can be dangerous equipment, and no matter how closely you're supervising their workouts, accidents can happen, especially when you're training virtually and can't be there in person if something were to happen.
With online training moving from a taboo practice to an everyday norm, it's vital that you have liability insurance that would cover you if something were to happen.
According to the U.S. Consumer Product Safety Commission, there are about 460,000 reported fitness injuries per year. The last thing you want is to risk your career through a client injuring themselves and you weren't even there, leading to accusations, allegations, litigation, and claims that deal with injuries, negligence, and more.
In comes Insure Fitness Group — a top-rated liability insurance company that provides elite coverage you need for both in-person and online training. The best part? FiTOUR members receive an exclusive discount on their coverage!

Who is Insure Fitness Group?
IFG is a community of fitness industry professionals who are dedicated to providing long-term career support through thorough professional liability insurance and exclusive member-benefits.
IFG provides policies that are unique to your profession. They know the risks associated with being in the fitness industry are unique and blanket policy simply won't cover your needs—so, they created something that covers industry professionals specifically.
Their policies cover 350+ training programs and techniques to ensure that your bases are always covered—from Zumba to Pilates to strength training and more, whether you're training online in your living room, at the gym, or outside at the beach, their coverage will protect you wherever you teach.
The Top Reasons To Choose Insure Fitness Group
We've teamed up with IFG because we believe every fitness instructor out there needs professional liability insurance that has their back—which IFG does.
Professional Liability Insurance That Goes Where You Go
IFG's policies are sure to protect you wherever you teach, which is vital is these days. With so many gyms closed due to COVID-19, trainers have had to be creative about where they teach. Whether you're training online, or have taken a class to the park, or go to your client's home, IFG's coverage is sure to protect you.
Professional Liability Insurance That Protects YOU—No One Else
If you work for a gym, studio, or another type of exercise space, then it's possible you're already covered under your employer's insurance umbrella. But here's the deal. If an accident were to happen on your watch, you're the one that's at risk. When you have your own protection, you don't have to worry about a middleman or the limits that their policies have.
Your own professional liability insurance is going to put you first—no matter what.
Professional Liability Insurance is Key Evidence That You're a Professional Choice
You've already done everything else to prove you're a professional—the classes, the certifications, the constant training, the business savvy. Personal trainer professional liability insurance is just another thing any pro should add to their list.
Having professional liability insurance shows clients that you're prepared and take your career, yourself, and your clients' safety seriously.
Professional Liability insurance can help safeguard your career and protect you so that you can become the trainer you've always wanted to—without the worry or concern that something could go wrong at any moment and leave you fighting for your reputation.
Visit Insure Fitness Group to take advantage of the special offer for FiTOUR instructors today!