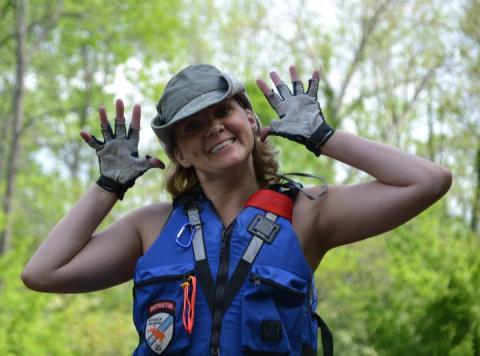 Exercising is brutal for some folks.  We see them in classes each week, that handful of members who are there because they are supposed to be there.  This group doesn't love exercise.  The truth is, though, not loving exercise does not automatically mean that person doesn't like being active. 
Our ProTrainer Joyce Hayes takes a fun approach with her new clients that just might help you reach more of your members and clients.  Joyce tries to turn her work-outs into fun-outs by incorporating activities her clients like.  When she starts working with a new client, she asks for a list of favorite things to do: maybe it's running, tennis, or gardening.  Joyce then tries to incorporate those activities, or functional movements simulating them, into their fitness routine. 
Joyce's goal is to encourage people to do activities they already love to do with a twist, a physical fitness challenge.  When work mimics fun, it is a win win! 
How can you encourage your clients or group classes to find the fun in your workouts?  
*Check out the SPECIAL OFFER for our Blog Readers*
In Good Health,
MV