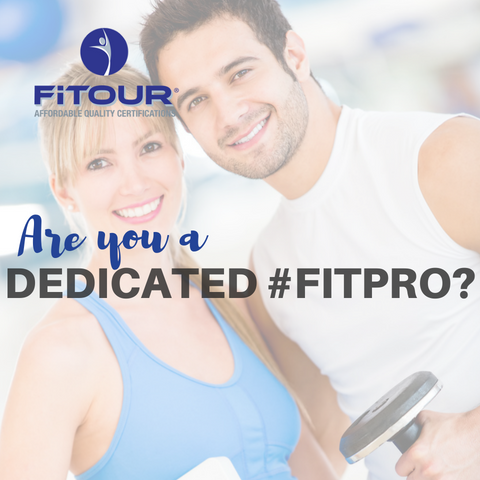 As a group exercise instructor or personal trainer, if you are dedicated to the job, you are very likely successful.  You create new choreography for class, you stay on top of the latest music, you chat with your clients and class members.  You make people feel included.  You correct form and stress the value of eating well and drinking loads of water.  Maybe, like Todd Durkin, you text message your clients motivating videos every morning to start their day right.  You are dedicated to the job and your people.
What about YOU?  Are you dedicated to your own self-advancement and improvement?  Here is a simple check-list of items that you should be doing to maintain your own sanity and an awesome career in fitness! 
Maintain current fitness certifications
Take continuing education courses to boost creativity and stay on top of industry trends
Set personal and professional goals
Chart progress for both personal and professional goals
Get adequate amounts of sleep to recover and reset
Alternate between reading books for personal enjoyment and professional development
Exercise for yourself not for others
Nurture your friendships and relationships on a regular basis
Say "no" when needed; sometimes doing less does actually allow you to be more
Try new things!  Step outside your comfort zone and try new fitness formats, recipes, online courses and then share those experiences with your classes/clients
Often, as instructors, we are so busy trying to make classes great for our members, or our clients feel successful, that we overlook one really important part of the whole equation: ourselves.  This week, take a minute to reflect on each of the ten items above so that you continually put your best self forward. 
I often ask my class participants to schedule their exercise – write it on the calendar.  My schedule is set for exercise every week and because it is part of my calendar, it is part of my day.  In these increasingly busy times, we need to set aside time for ourselves and schedule it.  Make an appointment to nurture yourself so that you are better equipped to nurture others!