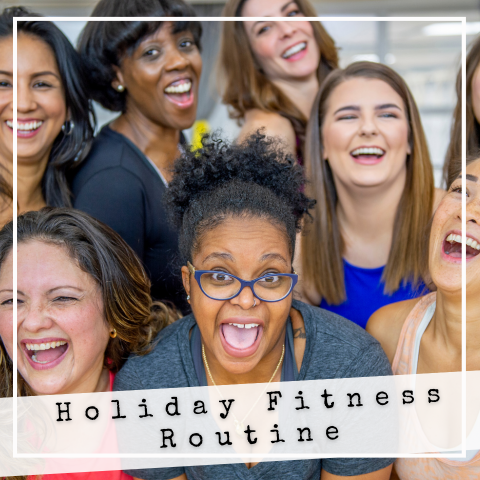 The holidays are a time for celebration, indulgence, and often, disruptions to routines. With busy schedules, tempting treats, and late nights, it can be challenging to maintain a healthy fitness routine during this time of year. As the season kicks off, talk with clients and classes about maintaining habits to help stay on track.
Staying active during the holidays can help manage stress, boost energy levels, and maintain a healthy weight. These 7 tips can help keep a fitness routine on track during the holiday season:
Plan ahead. Take some time to look at your holiday schedule and identify times when you can fit in workouts. If you know you'll be busy on certain days, try to schedule workouts for earlier in the week.


Be flexible. If you have to miss a scheduled workout, don't beat yourself up about it. Just try to make up for it by fitting in some activity later in the day or week.


Find shorter workouts. If you're short on time, try breaking up your workouts into shorter sessions. For example, you could do a 20-minute workout in the morning and a 20-minute workout in the evening.


Get creative. There are many ways to get exercise, even if you don't have access to a gym. Try taking a brisk walk around the block, doing some bodyweight exercises, or dancing to your favorite music.


Find a workout buddy. Having someone to work out with can help you stay motivated and accountable. Try working out with a friend, family member, or coworker.


Make it fun. If you're not enjoying your workouts, you're less likely to stick with them. Find activities that you find enjoyable and that fit into your lifestyle.


Don't be afraid to indulge. The holidays are a time for enjoying food and festivities. Don't deprive yourself of your favorite treats. Just be mindful of your portion sizes and make sure to balance your indulgences with healthy eating.


By following these tips, you can maintain a healthy fitness routine through the holidays and start the new year off on the right foot. Share these tips with your clients and fitness class members to help them stay on track this holiday season!