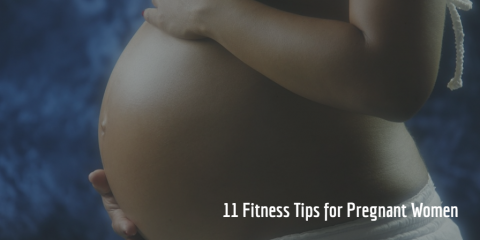 FiTOUR® recommends pregnant women discuss an exercise plan of action with a doctor and take a few simple precautions when exercising.  FiTOUR® suggests these 11 Fitness Tips for pregnant women:   
Exercise 3 days a week.
Perform a longer warm-up (10-15 minutes).
Avoid overheating.
Keep heart rate at 140 bpm or lower.
Drink water before, during, and after exercise.
Avoid exercising to exhaustion.
After the 1st Trimester, avoid exercises in a supine position.
Avoid deep stretches.
Perform Kegel Exercises.
Consume 300 extra calories per day.
Consider Aqua Fitness Class.
Aqua Fitness is a wonderful program for pregnant women because it reduces hyperlordosis conditions, the water reduces the risk for overheating during exercise, and the hydrostatic pressure reduces edema (swelling).  Aqua Fitness classes designed specifically for pregnant women are also a great place for women to connect and socialize.  Though, no two pregnancies are the same, it can often be a little lonely as a pregnant woman with no one to vent to who really "gets it".  Pre-Post Natal Aqua Fitness class is the perfect atmosphere to meet new friends and build lasting friendships. 
Get certified to teach Aqua Fitness with FiTOUR® and bring cutting edge, quality aqua fitness classes to your facility today!
*Check out the SPECIAL OFFER for our Blog Readers*
In Good Health,
MV